The Key Mouth is a stationary large square stone with a petrified looking face upon it.
A Key Mouth
The face is simplistic in design with two empty eye sockets and an open mouth.
You have the option of placing a Pharros' stone into the mouth to cause different effects. It focuses on changing the world around you such as lighting up an area that was previously dark. It can also reveal paths that are otherwise unreachable This may be a return to the idea of Tendencies in a more manual manner in Dark Souls 2. It is possible to make the game more difficult, easy, or even just change the types of enemies and items found within the area.
Image from the IGN Dark Souls 2 Gameplay Reveal.
IGN's Video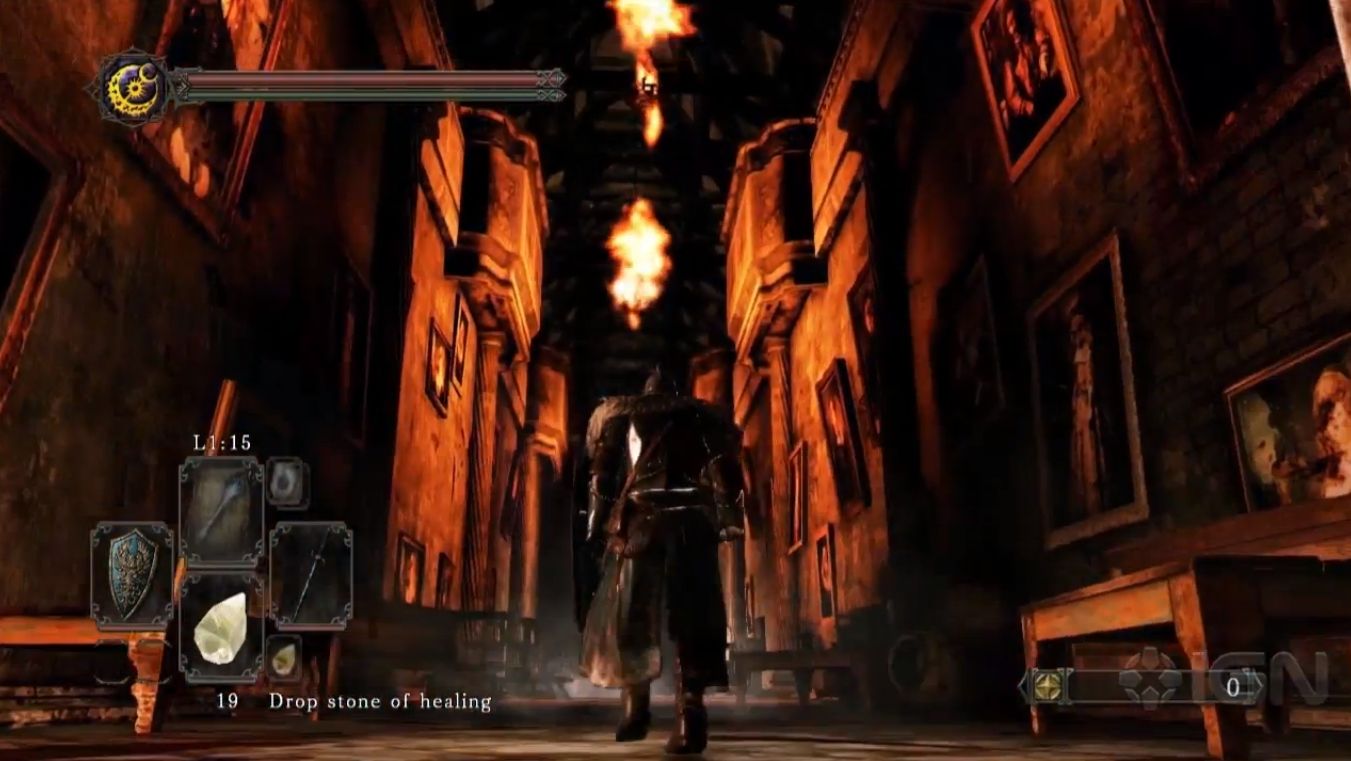 Effect of using the Key Mouth